Big Data y búsqueda corporativa: Se acerca el momento de la Inteligencia Artificial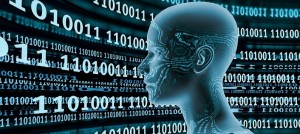 La inteligencia artificial está impactando todos los aspectos del negocio, incluyendo la búsqueda empresarial y las aplicaciones de Big Data. Pero viene con algunas dificultades.
Las empresas han estado confiando en la búsqueda y la analítica de grandes datos durante muchos años para obtener información. En los últimos años, estas tecnologías han evolucionado rápidamente y ahora incorporan el aprendizaje automático y la inteligencia artificial, y cada vez más permiten a las empresas integrar sus resultados en la acción empresarial, ya sea para el servicio al cliente, la producción en cadena de montaje, la medicina de precisión o cualquier otro uso comercial.
Uso de la búsqueda para analizar la "Big Data"
Hoy en día, las grandes aplicaciones de datos deben construirse para proporcionar resultados en tiempo real para que las empresas compitan en el mercado altamente cambiante de hoy. Impulsados por la búsqueda y el Big Data, las técnicas de inteligencia artificial (IA), el aprendizaje automático ("machine learning"), el procesamiento del lenguaje natural (NLP) y la búsqueda cognitiva (o "inteligente") están liderando el camino.
Como resultado de la creciente demanda de aplicaciones de IA, aprendizaje automático y aplicaciones de procesamiento de lenguaje natural (NLP), una enorme cantidad de datos está siendo arrastrada a grandes plataformas a gran escala. Y, a medida que el volumen de datos crece rápidamente, las organizaciones buscan cada vez más plataformas inteligentes de descubrimiento y análisis de información.
¡Navegar en una base de datos SQL tradicional o teclear palabras clave ya no es suficiente!
En los últimos años, hemos visto un cambio hacia los motores de búsqueda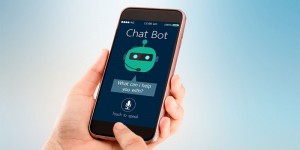 convirtiéndose en el mecanismo preferido para la salida y entrega de aplicaciones complejas de Big Data. Los ejemplos incluyen paneles de visualización y sistemas automáticos de respuesta a preguntas (chatbots). En 2017, entramos en una nueva era en la que los motores de búsqueda se han convertido en una parte integral de los grandes datos, proporcionando búsqueda natural, total y proactiva, así como descubrimiento de información.
Nuevas tecnologías para entender la "Big Data"
La inteligencia artificial ha existido durante mucho tiempo, pero para muchas empresas que buscan extraer más significado de sus datos, el futuro es ahora. Un reciente informe de Gartner revela que las expectativas se dispararán en cuanto al uso de la AI a medida que se generaliza en los servicios al consumidor y las aplicaciones orientadas al cliente/ciudadano que utilizan asistentes de soporte virtual. Y, según este informe, las inversiones en IA y aprendizaje automático ya se encuentran entre las cinco principales prioridades de los CIO.
También estamos viendo que el procesamiento del lenguaje natural, un facilitador de la AI, se está convirtiendo en una tecnología esencial para muchas nuevas funciones de negocio, desde chatbots y asistentes digitales (pensemos en Alexa y Siri) hasta monitoreo de cumplimiento, inteligencia de negocios y analítica. Y con todo el contenido no estructurado y estructurado que existe, como correos electrónicos, vídeos y contenido de medios sociales, las herramientas y tecnologías de NLP pueden aportar una visión empresarial significativa ayudando a procesar, analizar y comprender todos estos datos. El resultado es un negocio que puede funcionar de manera más eficaz y proactiva.
El camino no es fácil
Aunque el ritmo de adopción sigue aumentando dentro de las empresas, para la mayoría de ellas, estas tecnologías siguen siendo novedades. Incluso dentro de las organizaciones que cuentan con aplicaciones de AI, las pruebas rigurosas y las mejoras graduales son más necesidades frecuentes que minan la total confianza en un nuevo sistema. Mientras que Gartner proyecta que las implementaciones de IA son una prioridad para los CIOs, todavía hay mucho que superar, y estas tecnologías avanzadas no están aún listas para todos los negocios.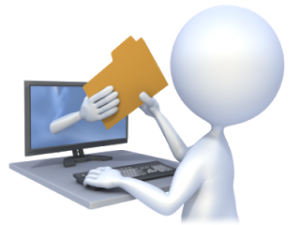 Pregúntese si sus sistemas y personas están listos para apoyar y adoptar estas nuevas tecnologías. Por ejemplo, en el caso de los chatbots, querrá determinar si sus sistemas empresariales están listos para integrarse con ellos y si la mayoría de sus datos se entienden comúnmente. También querrá considerar en qué idiomas se encuentran los datos y si una interfaz de usuario está lista o planificada. Y, lo que es más importante para estas tecnologías avanzadas, ¿tiene los recursos necesarios (internos y externos) que se requerirán para implementarlas y soportar un alto rendimiento?
Si bien todavía existen muchos desafíos, la aplicación de estas nuevas tecnologías traerá sin duda alguna una fuerte ventaja competitiva. Y a medida que los datos crezcan y las tecnologías habilitadas para la AI se aceleren, las empresas más previsoras necesitarán abordar no sólo los desafíos de su implantación, sino también la preocupación emergente sobre resultados falsos o sesgados,que podrían afectar negativamente a los resultados y la reputación de las empresas.
NOTA: Este artículo ha sido traducido y adaptado del artículo original de "Big Data and Search: The Time for Artificial Intelligence Is Now", del Sr. Kamran Khan, publicado el 26-01-2018 en la revista digital CMS-Wire (ver artículo original).