In ABOX ECM THE EXPEDIENT IS THE CENTER OF DOCUMENTAL MANAGEMENT
Most document management applications group documents by folders. abox ecm differs from other platforms by its powerful file manager, which allows for exhaustive control of any procedure by grouping documents and treating the whole as a document unit.
An electronic file must store all the contents of a procedure and control the way and order in which they are uploaded to the tool.
abox ECM makes it possible to manage the files, as a document unit, in addition to the management of the documents they contain.
Some fundamental features are shown below: control of document types, treatment of the file as a document unit, on-line content viewer, certified closing, workflow, hierarchical organization, massive loading and unloading options, etc.
Expected documentary types
Prerequisites x documentary type
Order of entry and number (cardinality)
Free documentary types
Automatic progress control of the file
Control of existing or pending document types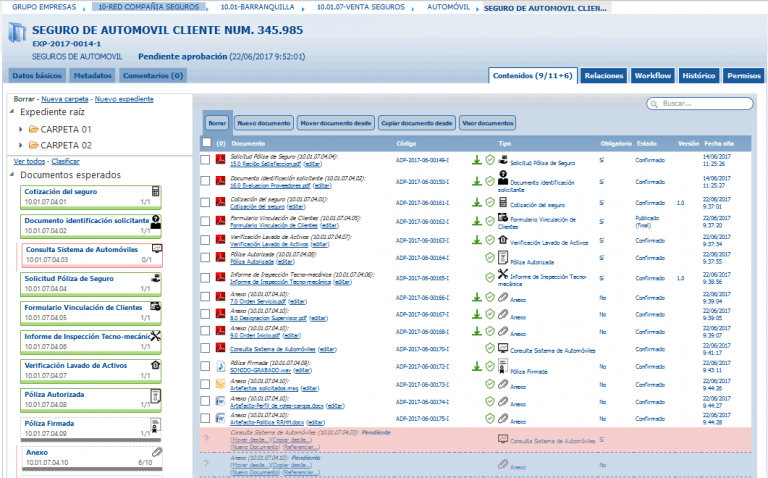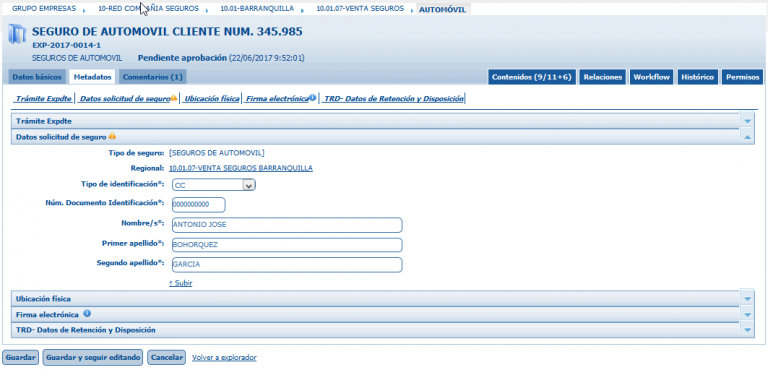 Complete file on the dossier
Exclusive metadata per documentary series
Relations between files
Comments and social networks
File Workflow
Audit by file
Fully integrated with abox documents
No need for additional components, included in abox ECM without extra licenses
Full and mixed document views ("View and Edit" mode)
Document gallery (next/previous)
Supported formats: (PDF and PDF/A – TIFF – Office – PNG, JPEG, GIF – EML, MSG (Outlook) and MHT – Multimedia (WAV, MP3, MP4, AVI, …) – ZIPs and other file formats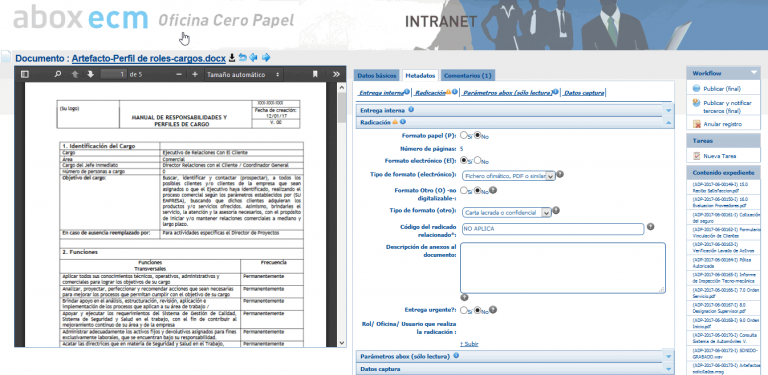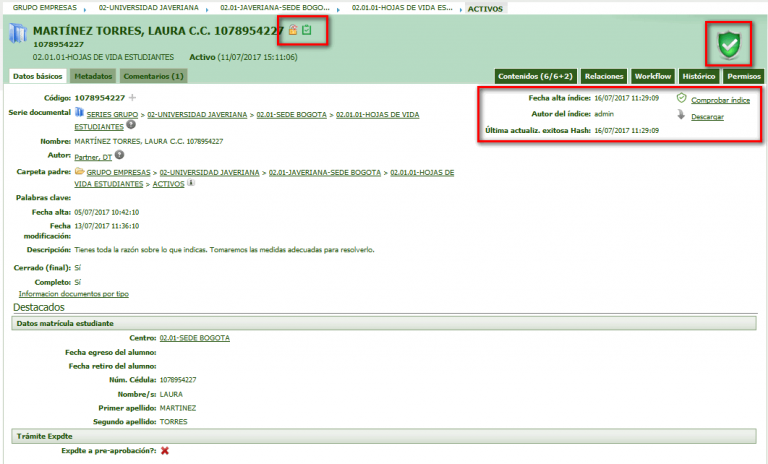 Files can be closed or archived, as defined in your flow
Certified closing with encrypted indexes, which detect any change
Manual or workflow archiving (the file is hidden from users without privileges)
Independent of document workflows
Allows to link the states of the file with those of the process
Large number of actions and guards, for the complete automation of the file and its contents
Workflow easy to assign or reassign based on document series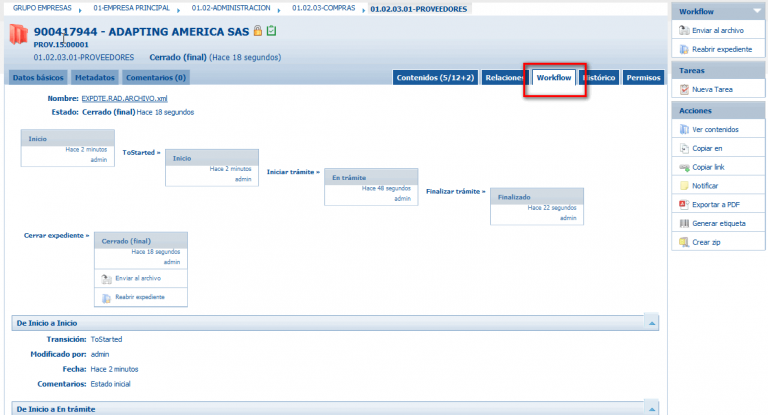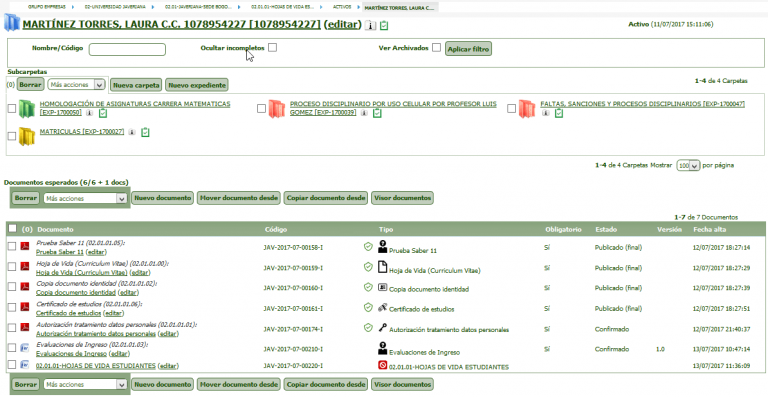 Allows you to create subfolders and sub-records within the record
Allows drag & drop to transfer documents within the file
Ideal for creating unique files of individuals, companies, teams, etc.
Upload of documents by drag & drop (to the expected type)
Unclassified massive climb
Simple sorter
Download by ZIPs selective by type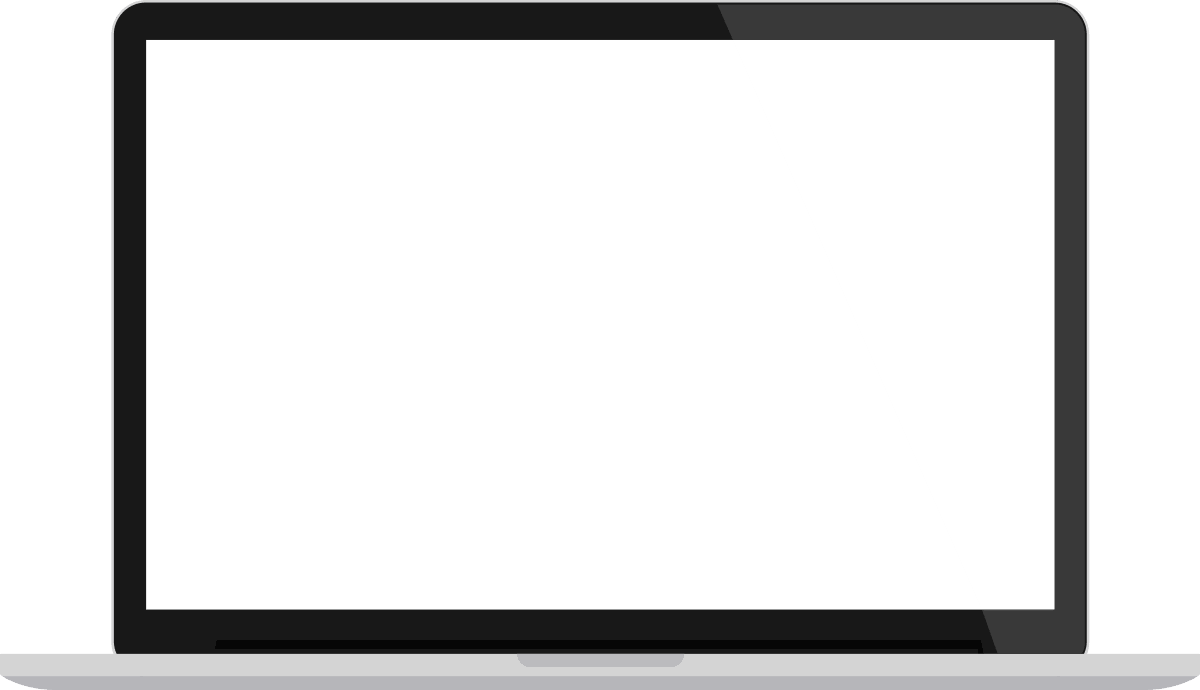 Video explaining email management.