With abox ECM you can manage hundreds of

Gigas of files in external repositories.
Today the management of large quantities of multimedia files (images, videos, audios and others) has become a headache for most organizations.
Multimedia files have become a necessary evidence in a multitude of documentary processes.
However, it is very complex to manage them within a document manager due to their excessive size and the requirements for their online search and viewing.
With abox ECM you have a multimedia explorer that connects to a great diversity of disk repositories and formats, facilitating the integration of multimedia funds with the electronic archive documents (records) of your organization.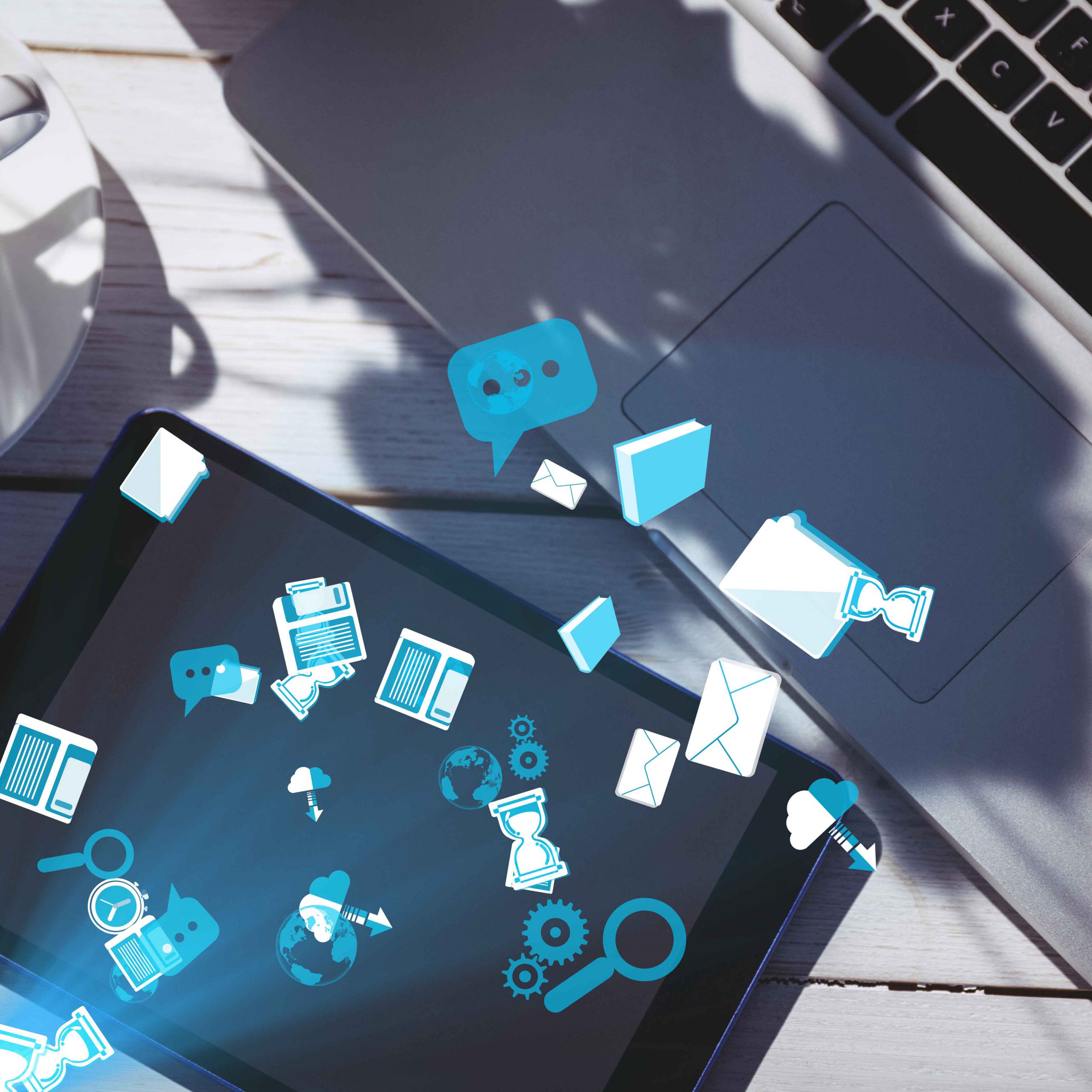 All this without losing the security and integrity control of external files, which can also be managed as evidence.
Manual or automatic assignment
Full integration with Abox
Direct links to subfolders
No need for additional components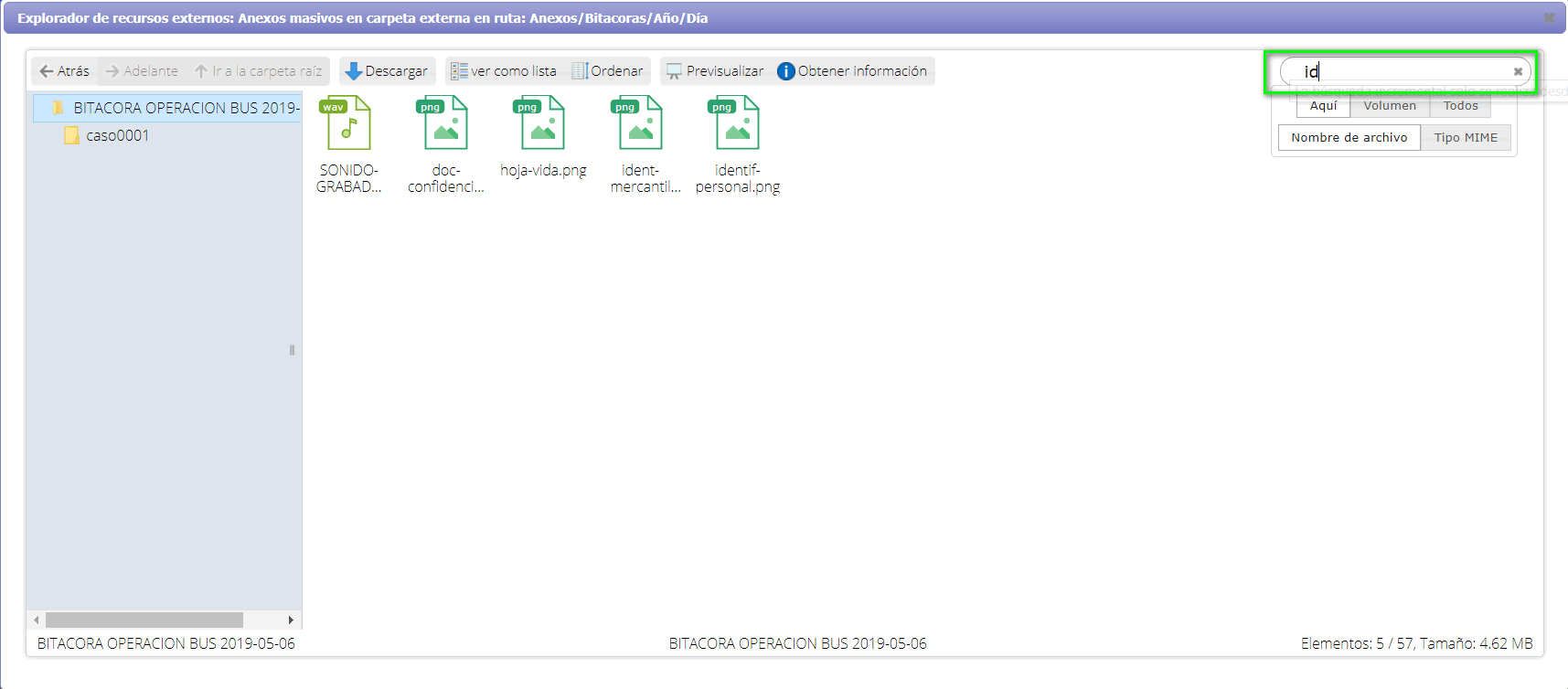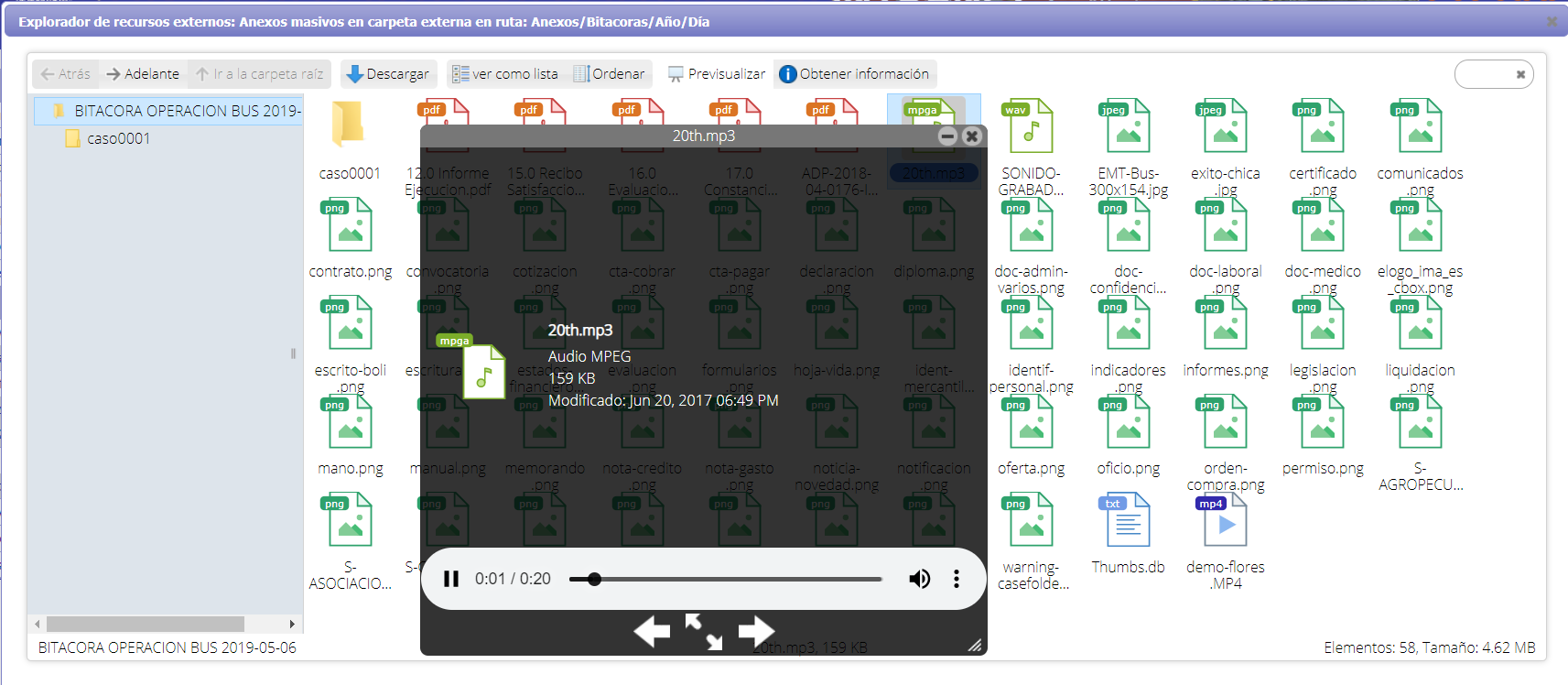 Attaches to internal or external disks
Visualization of multiple formats of image, video or audio.
Possibility of blocking modifications
Powerful file finder
Signature of repositories (hash) to detect changes
Declaration of records
Detection and warning of the slightest inconsistency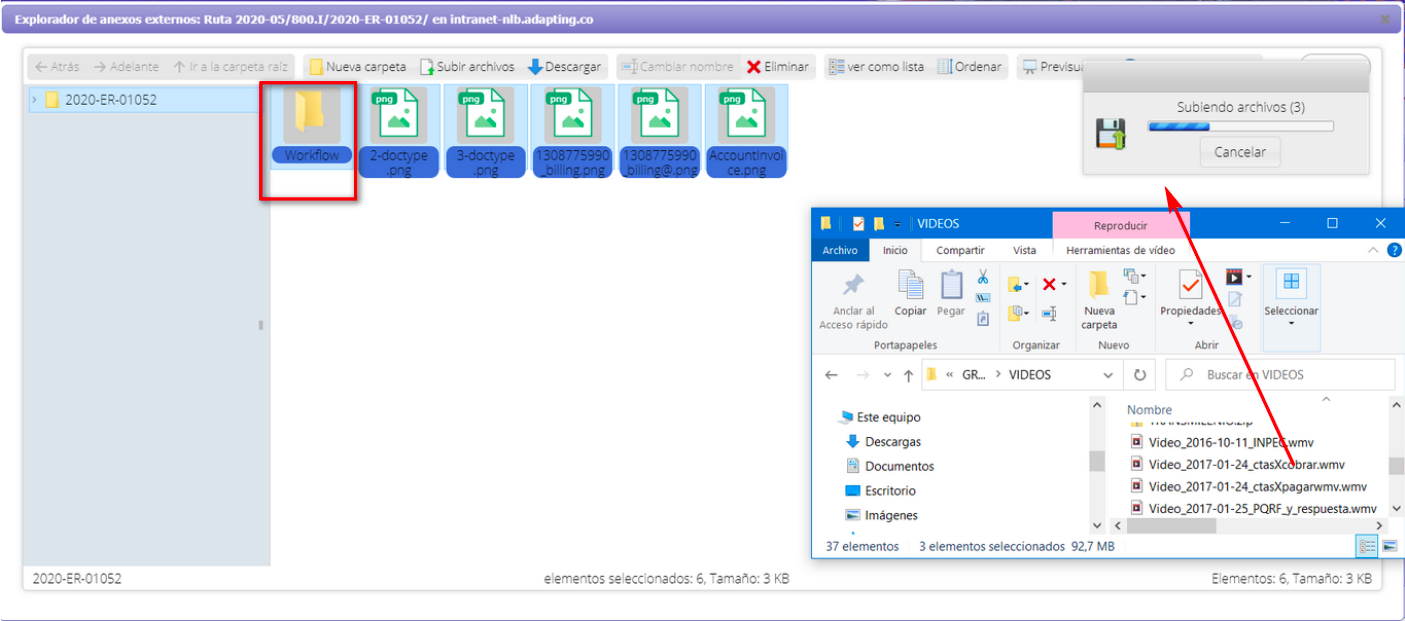 Simplicity with "drag&drop" functionality. Fully integrated into Abox ECM
Uploading large files (>2 GB)
It is possible to assign permits to carry out the loads
Possibility of loading complete folders, without complications or delays in the selection
Easy and secure access to repositories
Ability to upload large files
Audit of loads and changes in external repositories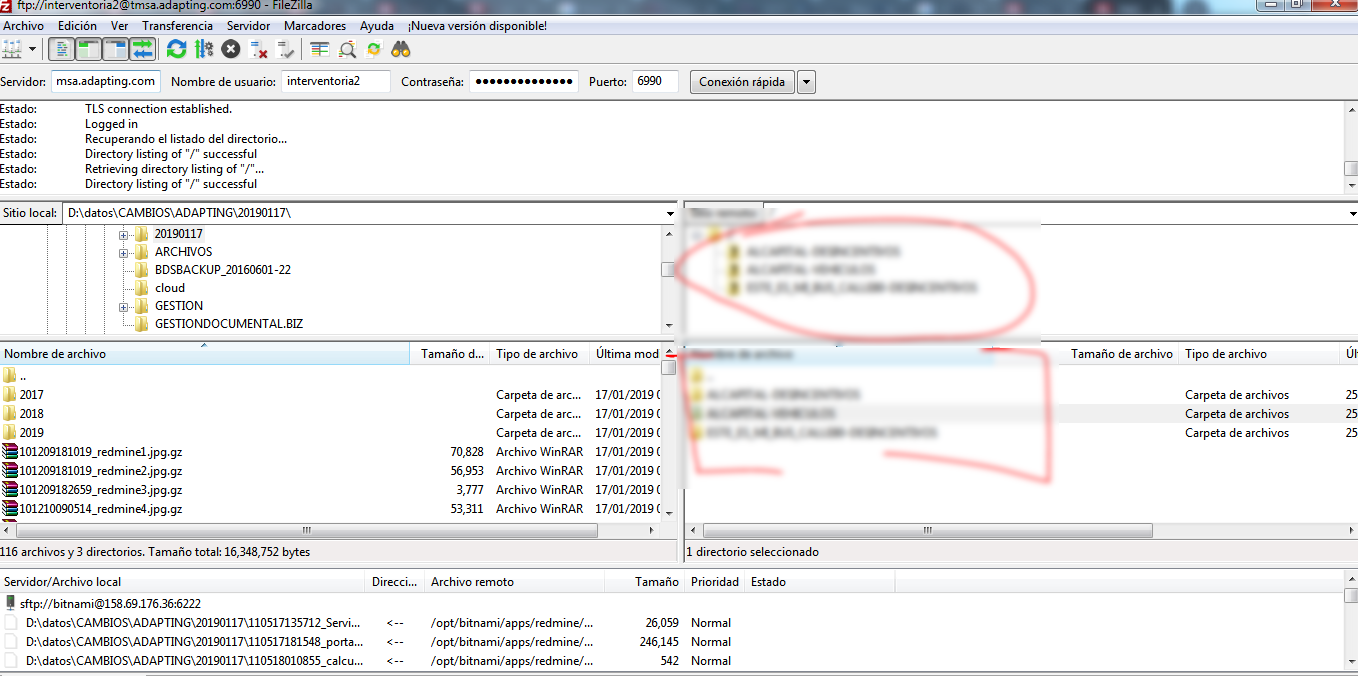 This new tool allows you to combine multimedia funds with normal document management files, without losing security or flexibility. It is very flexible and requires no extra investment, no use of complex hardware or software, and no high-cost investment.