ONE-STOP REGISTRATION AND CORRESPONDENCE MANAGEMENT
WHAT IS A ONE-STOP REGISTRATION WINDOW?
This is a customer service point where documents are received, sorted, indexed, digitized and distributed. They also print, envelope, digitize and send outgoing documents to their recipients. A Window prints labels ("stickers") so that documents circulating physically can be quickly linked to their electronic equivalent.
In addition, the Window notes the tracking numbers delivered by courier companies and confirms receipt of certain output documents by scanning the delivery witness.
WINDOW PROCESS ACTIVITIES
file management (documents organized in folders structured by doc. series)
Basic workflows of filing, processing and closing of files (excludes archive)
metadata management in all background entities, multi-format fields, multimedia, references, etc.
closing and securing of folders/trays
possibility to send document by link or by PDF to e-mails
possibility of direct link to documents from any internal application (browser)
annotations, marks, highlights within PDF files
massive importer from CSV/Excel file (users, organization, folders, exptes, documents and metadata)
user statistics and documents
history of actions in documents, audit of critical user actions (logs)
download of documents in ZIPs by dates and folders/trays
MINIMUM ELEMENTS OF A WINDOW
THREE SUB-PROCESSES OR STEPS
In order to offer the best customer service and avoid queues, it is important to separate the Window process into at least 3 sub-processes (steps):
Attention and settlement
Indexing and Digitization
Distribution and control of arrivals
The first stage must be as fast and practical as possible, to guarantee a diligent attention to the people who deliver the communications to file. The second stage should be as automated as possible to reduce work times and possible errors. The third stage of distribution requires good coordination and consultation capacity in the software.
As we can see, it is important to separate the process of radication from that of digitalization, in order to be able to solve the bottlenecks in the attention to the user.
RECOMMENDED EQUIPMENT
As for the recommended equipment in an Electronic Registration Window, we propose the following:
Departmental scanner
Optical image processing software, with OCR and OMR capability
Label printer (e.g. Zebra or Epson)
Barcode reader
Normal document printer (e.g. b/w laser)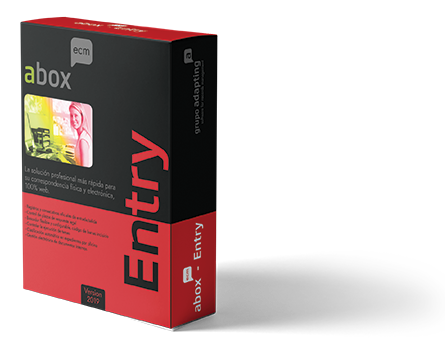 ABOX ENTRY
The fastest professional solution for your physical and electronic correspondence, 100% web:
Official entry/exit records and sequences

Integration with any label scanner and printer

Integration with email clients

Control of legal or estimated response times

Powerful configurable search engine, barcode included

Automatic classification in files by office

Electronic management of internal documents

Correspondence indicators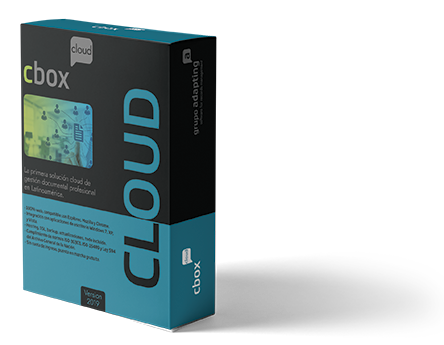 CBOX CLOUD
Totally possible cloud solution, no installations, no licenses, no consulting. Pay-per-use.
Delivery in 48h, fully customizable
OTHER POSSIBLE USES
Internal File Log
Outsourcing of correspondence and messaging
Control of deadlines in petitions, complaints and suggestions
First Step Toward Paper Zero Office
¿WOULD YOU LIKE MORE INFORMATION ABOUT THIS SOLUTION?