With abox ECM you have a powerful online file viewer of many formats,
without the need to pay for additional licenses.
A professional document solution must make it possible to view all the documents generated in the office, without having to download them or use external viewers, which are often paid for.
Combine formats of all types, PDFs, Office, emails, images, multimedia, without leaving the browser, no matter what format.
View the document on one side of the screen and edit its metadata on the other side.
Upload and view online as many attachments as you like, attached to the main image of the file.
PDF y PDF/A
Office (from 2007 to latest versions): Word, Excel, Powerpoint, …
Emails (.mht, .msg y .eml)
TXT, CSVs, …
TIFFs (single- and multi-page)
JPEG, PNG, GIF, etc.
WAV, MP3, audio, ..
MPEG, MOV, MP4, video, …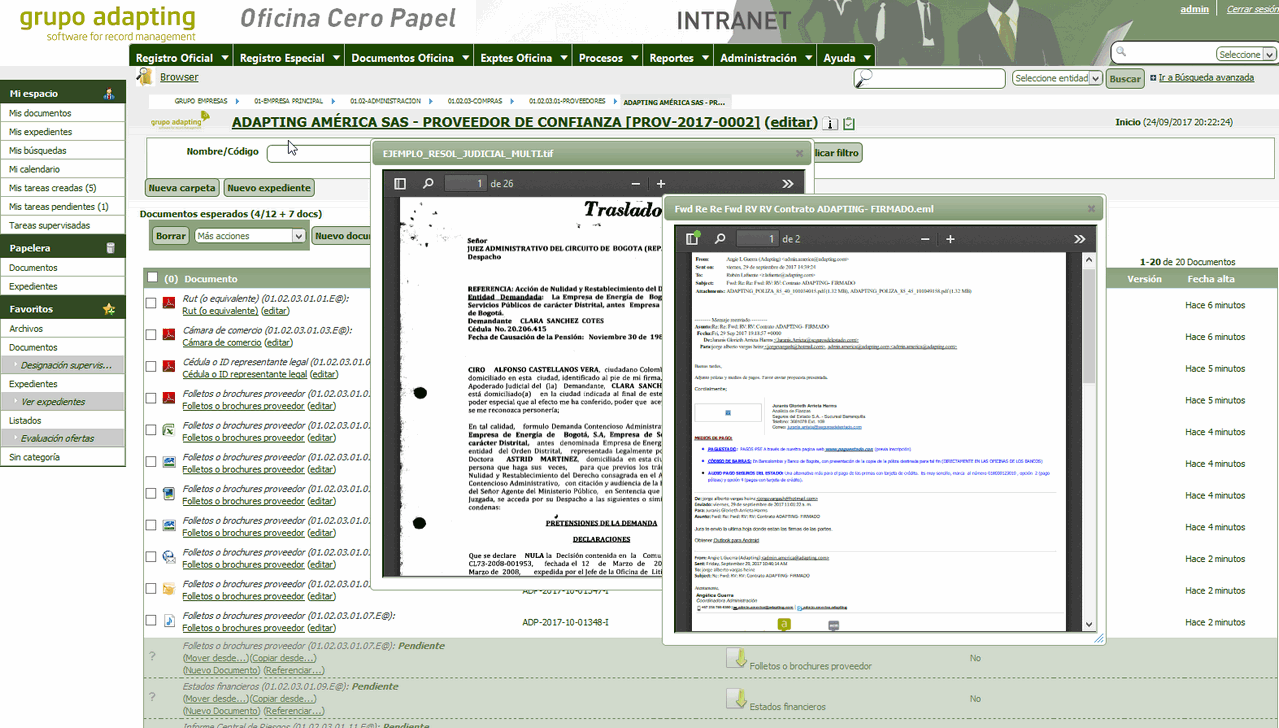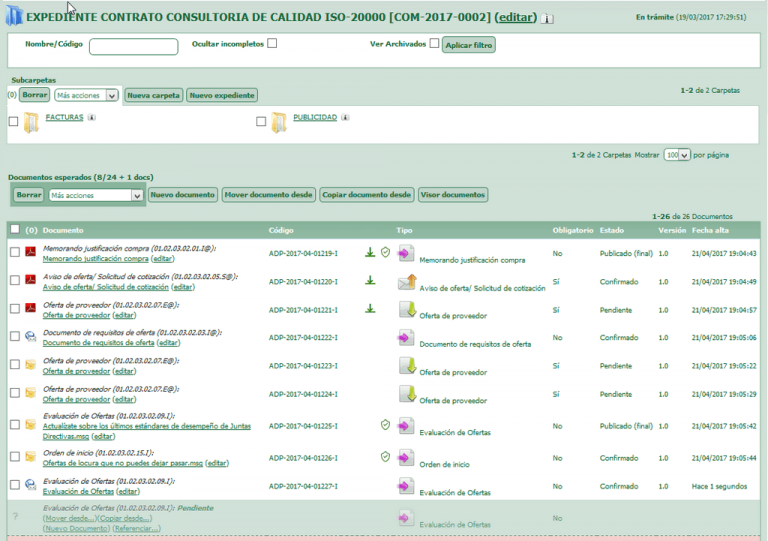 One at a time, using drag&drop
Massively with drag&drop or capturers
It is possible to classify always with drag & drop on the file
It is possible to visualize on-line or to download to work with the document in the computer.
Fully integrated in abox
No need for additional components, included in abox ECM without extra licenses
Full and mixed document views ("View and Edit" mode)
Viewer attached to files ("Documents Gallery")
All formats supported, it is possible to use to index image information.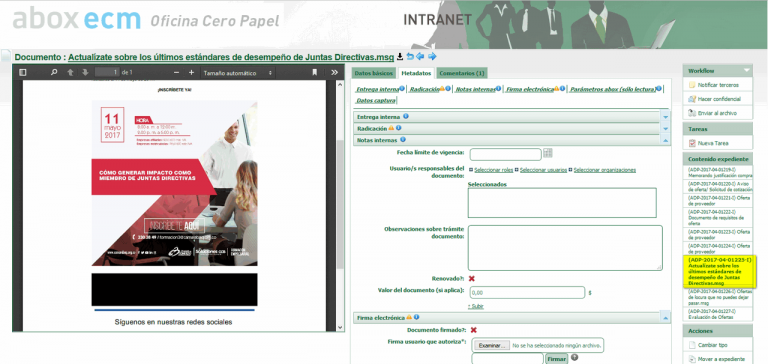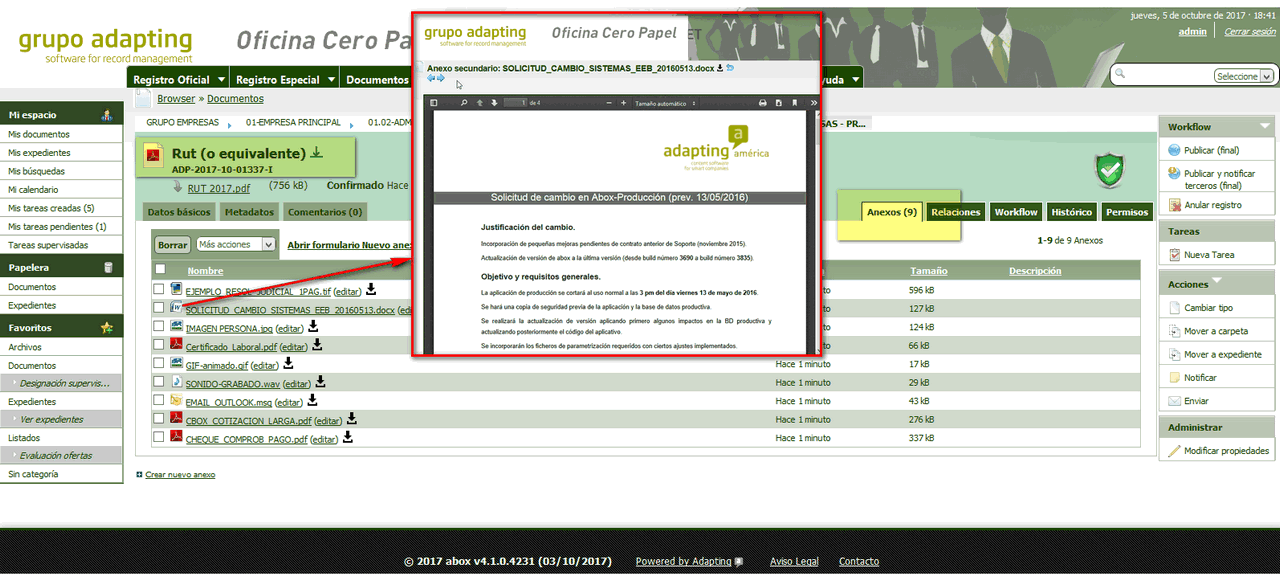 Integrated viewfinder on secondary annexes
Converter to PDF/A
Integrated OCR
Document Notifications and Electronic Submissions
Related documents (one click away)